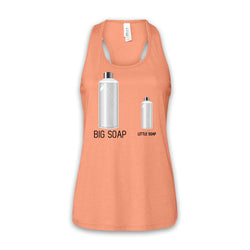 Save Yourselves! - Big Soap Little Soap - Women's Tank
"You put the big soap into the little soap…." If you don't understand the reference, be sure to watch SAVE YOURSELVES! available now on all platforms! Women's racerback tank top cut, comes in desert pink body color.
This item is made on demand and may take up to 7-10 extra business days to ship out.