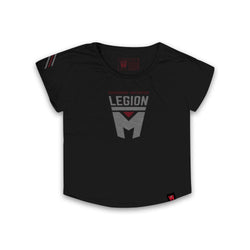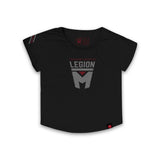 LEGION M - Founding Investor Platinum Edition - Women's Dolman Tee
Our best-selling Legion M shirts of all time is the Founding Investor shirt. It fills us with a big, warm feeling that so many people take pride in being one of Legion M's earliest investors. It's that kind of spirit that sets Legion M apart from every other entertainment company in the industry. 100% cotton, black, woman's loose fit scoop neck style.
These shirts are retired and no longer available to the public. We have a few remaining stragglers on hand from our final bulk order. ALL SALES FINAL.