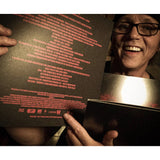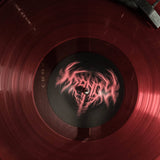 MANDY - Soundtrack Vinyl Record - Translucent Violet
JÓHANN JÓHANNSSON - MANDY (ORIGINAL MOTION PICTURE SOUNDTRACK) VINYL
Legion M is proud to present the MANDY movie soundtrack on vinyl, in a limited edition Translucent Violet pressing, procured directly from Invada Records in the UK. The soundtrack was composed by the late Jóhann Jóhannsson, a versatile musician who combined classical and electronic music, creating a unique listening experience that is both haunting and mesmerizing. A true collector's item and a testament to Jóhannsson's mastery of music composition.

Lovingly pressed at Optimal in Germany for optimum sonic quality, the vinyl is housed in a beautiful deluxe gatefold sleeve with printed insert, UV spot gloss finish, and paper band wrap with tracklist.
This will be the FINAL batch ever made and there are only a limited number currently left in stock. So if you haven't grabbed yours yet — this is your last chance!