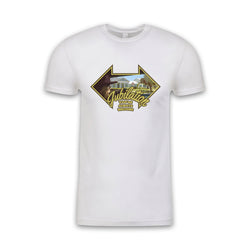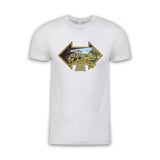 THE LEFT RIGHT GAME - Jubilation Souvenir Tee
From the critically acclaimed audio podcast series - The Left Right Game ‰ÛÒ this Jubilation Souvenir Women's TeeåÊwill prove that you survived. The drive through Jubilation is, shall we say, odd. We hope you enjoyed your stay. This tee features episode art of the drive through Jubilation. 100% cotton, white,åÊunisex, crewneck t-shirt.
This item is made on demand andåÊmayåÊtake up to 7-10 extra business days to ship out.