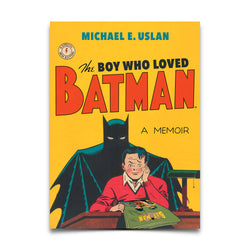 DARKNIGHTS AND DAYDREAMS - The Boy Who Loved Batman Paperback
Michael Uslan's remarkable story is a testament both to the profound imaginative power of comic book heroes and the tenacity of the New Jersey boy determined to bring one of them to life. This second edition includes a special foreword and afterword by Uslan, bringing us up to date on everything Batman.
For all Indiegogo contributors, please enter your Indiegogo contribution order number below so we will combine all items and refund any extra shipping charges later on!