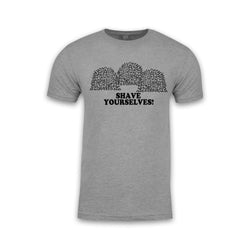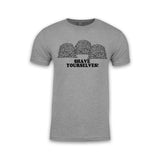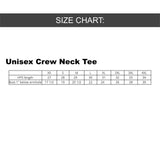 Save Yourselves! - Shave Yourselves! Tee
‰ÛÏShave yourselves‰۝ with this graphic tee from this hilarious apocalyptic film SAVE YOURSELVES! out now! Nope, that is not a typo‰Û_ you‰۪ll get it. Unisex cut, comes in white & grey color.
This item is made on demand andåÊmayåÊtake up to 7-10 extra business days to ship out.
åÊ