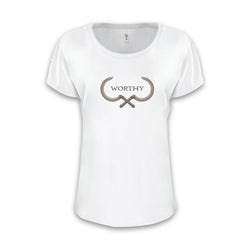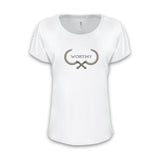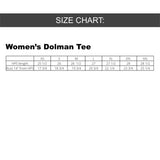 THE EMPEROR'S BLADES - Worthy - Women's Dolman Tee
The Worthy are the gladiators of Dombang. Inspired by the incredible fantasy series, Chronicle of the Unhewn Throne, Legion M is in development to bring this story to life on the screen. 100% soft ring-spun cotton, white colorway, scoop neck women's dolman style. 
This item is made on demand and may take up to 7-10 extra business days to ship out.