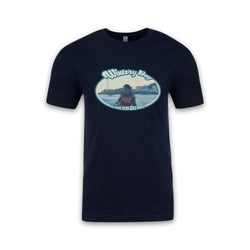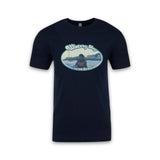 THE LEFT RIGHT GAME - Wintery Bay Souvenir Tee
"Don‰۪t worry. You can‰۪t die in Wintery Bay. No one ever does.‰۝ This Wintery Bay Souvenir tee will give you the chills. It‰۪s a beautiful place, where no one ever dies. This tee features episode art of Wintery Bay. 100% cotton, navy blue, unisex, crewneck t-shirt.
This item is made on demand andåÊmayåÊtake up to 7-10 extra business days to ship out.