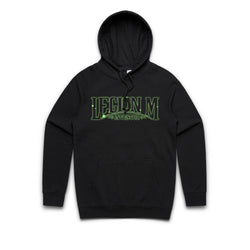 LEGION M - Sci-Fi Fans Unite! - Pullover Hoodie
Legion M is full of people who fly their nerd flag proudly! We made a design to reflect just that with this Legion M Sci-Fi inspired logo. This design comes comes on a variety of body choices.
This item is made on demand and may take up to 7-10 extra business days to ship out.