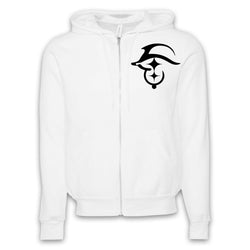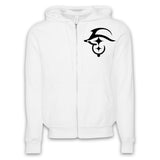 ARCHENEMY - Trendible Logo Only - Zip-Up Hoodie
Get ready to stay trendy with this Archenemy zip-up hoodie featuring the Trendible logo, symbol only, as a pocket print. 100% cotton, standard sizing, and super comfy with front pockets on both sides, white colorway, black print, unisex zip-up hoodie.
This item is made on demand and may take up to 7-10 extra business days to ship out.