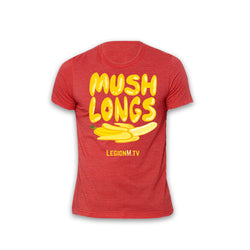 LEGION M - Mush Longs Tee
You're either in the know or not. If not, tune in to our Twitch channel, LegionM.tv and find out what inspired this design. Vintage red, 100% cotton, unisex crewneck.
Please note: this item is made on demand and may take 7-10 extra biz days to ship.