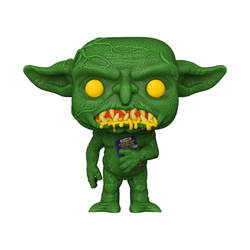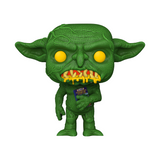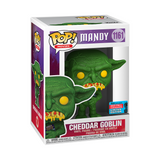 MANDY - Funko Pop! - Cheddar Goblin
Nothing is better than Cheddar!... Oh wait, EXCEPT THIS Funko POP! Complete your Mandy collection with this Pop! Cheddar Goblin! Add this adorably frightful figure to your horror collection! Vinyl figure is approximately 4.15-inches tall.
Before purchasing your Funko POP! Figure, here are some things you need to know:
All Sales are final. Legion M Shop has a no return or exchange policy on Funko POP! Figures with the exception of special circumstances, which is determined in Legion M's sole discretion.

POP! Figures are mass-produced. As a result, minor variations occur during the manufacturing process. These variations can include slight creases or scuff marks on the packaging. While we wish everyone could receive a pristine box, it isn't always the case. Be aware, these minor variations do not qualify as special exceptions to our "no returns/exchanges" policy. Items marketed and sold as "Legion M Exclusive" are not eligible for refunds, store credit, or exchange.