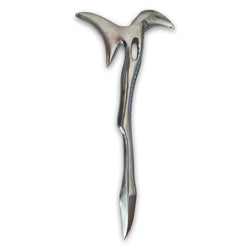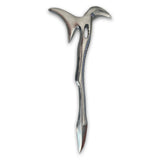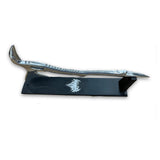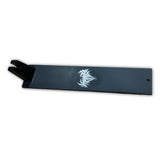 MANDY - The Beast - Miniature Prop Replica
MINIATURE REPLICA - If the life size replica is too big for your collection, this miniature prop replica is for you! THE BEAST is the axe forged by Red Miller and used to avenge the death of his girlfriend in the cult film MANDY. This miniature replica measures at 16 inches long, cast aluminum molded, and has an aluminum polish finish with an anti-scratch component. Each unit comes with a branded table-top mount for perfect display. This replica can be sharp (edges are dulled but still dangerous if not handled properly) so please handle with care! Grab yours before they sell out!
We recommend placing this order separately from other merch and items. Combined orders may cause shipment delays due to longer shipping procedures.