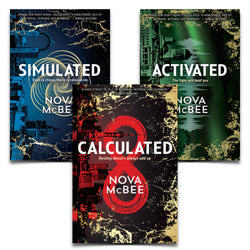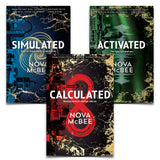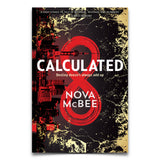 CALCULATED (THREE BOOK SERIES) - Hardcovers Signed by Author Nova McBee
Grab all three books in the CALCULATED series books SIGNED by author Nova McBee. This three book signed set is discounted and only available at Legion M.
Set in Shanghai and Seattle, Calculated is a gritty, modern day blend of Count of Monte Cristo and Mission Impossible. She has many names - Octavia, Double 8, Phoenix, Josephine. She's a math prodigy, a calculating genius and everyone wants her. In seventeen-year-old Jo Rivers' complicated world of numbers, there's no such thing as coincidence. History is not made-it's calculated.
With themes of revenge and forgiveness, loss and identity, brainpower versus brutality, and the triumph of right over might, it will resonate with readers everywhere.