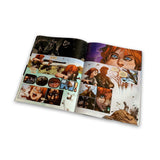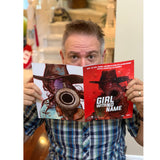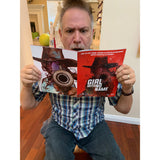 GIRL WITH NO NAME - Red Cover Comic Book
It's finally here! The official GIRL WITH NO NAME A1Shot comic book is now available for purchase! An orphaned girl sets out for revenge after her uncle – a bounty hunter – is murdered by the same vicious band of outlaws who killed her parents. This action-adventure story – set in the old west with an amazing female lead – is currently in development as a feature film at Legion M and CO-OP Entertainment. Your purchase of this book will directly support the grass-roots, fan-led movement to get this film made, and the comic is a stunning pre-visualization of the feature film led by director Tanya Wexler.
ORDER YOUR COPY TODAY!