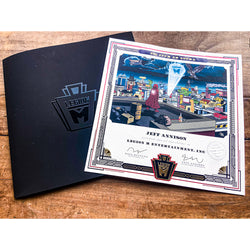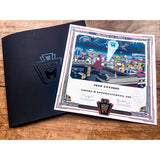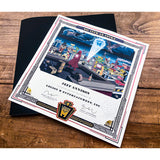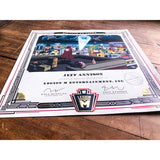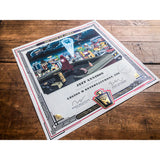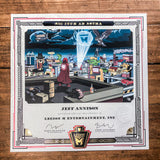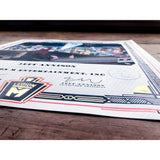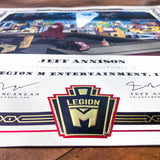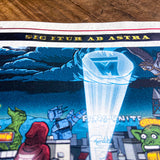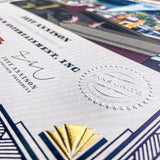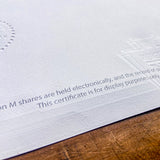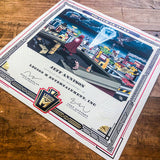 LEGION M - Investor Certificate (Standard) -- PRE-ORDER
Premium Legion M
Collectible Investor Certificates are here!
Inspired by the designs of the Art Deco movement and the Golden Age of Hollywood, these 12" x 12" commemorative Legion shareholders certificates are printed on high quality 100% cotton paper (they feel like money!) and are the perfect way to showcase your investment in the World's First Fan-Owned Entertainment Company. 
Limited edition print of the "Legion M Spotlight" artwork, showcasing the first 5 years of Legion M projects. Once this print run is complete, we will not release a collectible certificate with this artwork again.
Multi-color (red, gold, and black) registered foil embossings and debossings
Blind emboss of the Legion M Seal
Each 12" x 12" certificates arrives protected in a black on black soft touch folder with LuxFX spot UV Legion M print
ONLY AVAILABLE FOR PRE-ORDER EXTENDED TO MAY 31ST.
Please Note: These certificates are intended for display only, and cannot be used to verify or transfer ownership.
Shipping Update 6/28: we are still waiting for the completed certificates to arrive at our warehouse and now expect it will be August, before they will ship out.