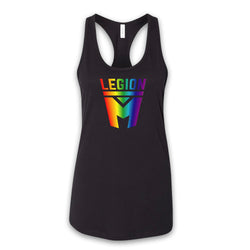 LEGION M PRIDE - Rainbow Fill - Women's Racerback Tank
Legion M is proud to celebrate the LGBTQ members of our community. Happy Pride to all! 100% cotton, black, women's racerback tank top.
This item is made on demand and may take up to 7-10 extra business days to ship out.