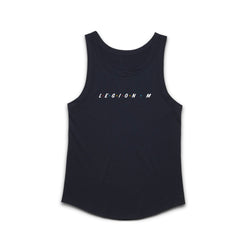 LEGION M - Friends Unite! (Logo Only) - Women's Racerback Tank
The Legion requested a design that reflected the fact that at Legion M, we are all friends. The Legion is a community of people who are film buffs, nerds, collectors, gamers, and more who connect with each other through their fandoms. This Legion M logo design reflects just that! This design comes on a variety of body choices.
This item is made on demand and may take up to 7-10 extra business days to ship out.