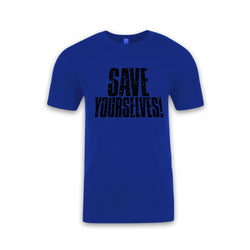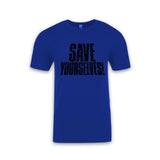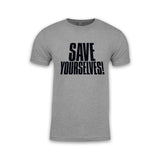 Save Yourselves! - Galaxy Fill Title Tee
SAVE YOURSELVES!, the hilarious sci-fi comedy voted #1 by the Legion M Film Scouts at Sundance Film Festival 2020 is now available on all platforms! Add this tee to add to your collection and warn others. Unisex cut, comes in white, grey, & royal blue body colors.
This item is made on demand andåÊmayåÊtake up to 7-10 extra business days to ship out.
åÊ